Home Begins At the Door. Ready To Make a Grand Entrance?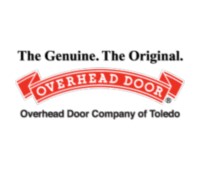 overhead inc. Therma-Tru® Door Showroom Details
overhead inc. Therma-Tru® Doors Showroom & Installer Details
Overhead Inc.
Address:
340 New Towne Square Dr
,
Toledo, OH 43612-4606
Hours
Hours subject to change due to holidays or other events
Monday:

8:00AM - 5:00PM

Tuesday:

8:00AM - 5:00PM

Wednesday:

8:00AM - 5:00PM

Thursday:

8:00AM - 5:00PM

Friday:

8:00AM - 5:00PM

Saturday:

9:00AM - 1:00PM

Sunday:

Closed
About Us
Started in 1932 by Ray Whimmer as The Overhead Door Company of Toledo, we are the oldest operating garage door company in Toledo, Ohio. We are proudly celebrating our 95th year serving the Toledo Area. Over the years of operation, the company has evolved and expanded to further serve its customers. In 1986, in partnership with Kevin Krabach, the window and entry door division was established and continues to operate under Kevin's management. Today, Architect's Choice is your choice for windows and entry doors.
Our Showroom
In every one of our divisions, we are proud to offer the best quality product on the market. As you browse our showroom, you will be inspired by our wide selection of home and commercial solutions. We are selective in the products we chose to present to you, knowing the decisions you are making regarding your home need to be durable, reliable, and stylish. Stop by to see these doors and many more on display.